We're only a day away from Kanye West dropping the new Yeezy Boost 350 in tan. These limited edition shoes will be available December 29th at select Adidas retailers for $200. These kicks will sell out worldwide after a few hours and then be up for resale at triple the price. The construction of the shoe appears to follow suit with the previous releases. Kanye West is definitely the "King of Shoes" right now with his Yeezy Boost being named shoe of the year. He has influenced the shoe game of sneakerheads, celebrities, fashionistas and us fans just hoping to be lucky enough to cop a pair.
(Did you make the cut?)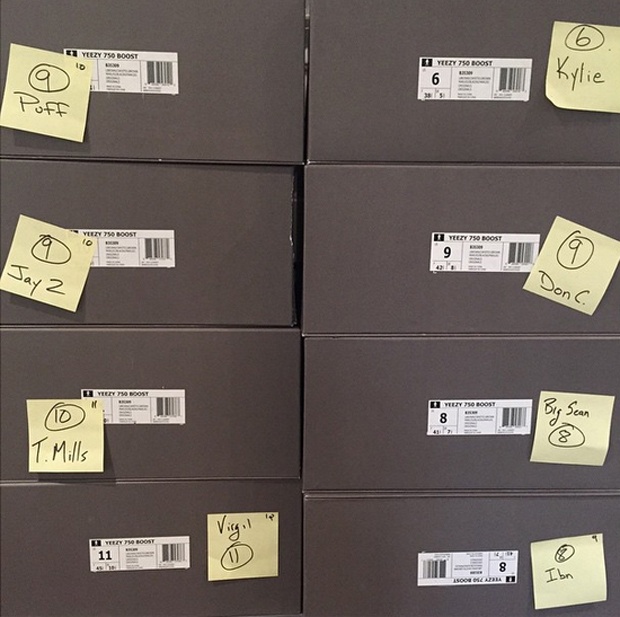 Kanye's superior attention to detail and neutrals have made a huge success for his line. A lot of stores are doing raffles to gain eligibility to even purchase a pair.